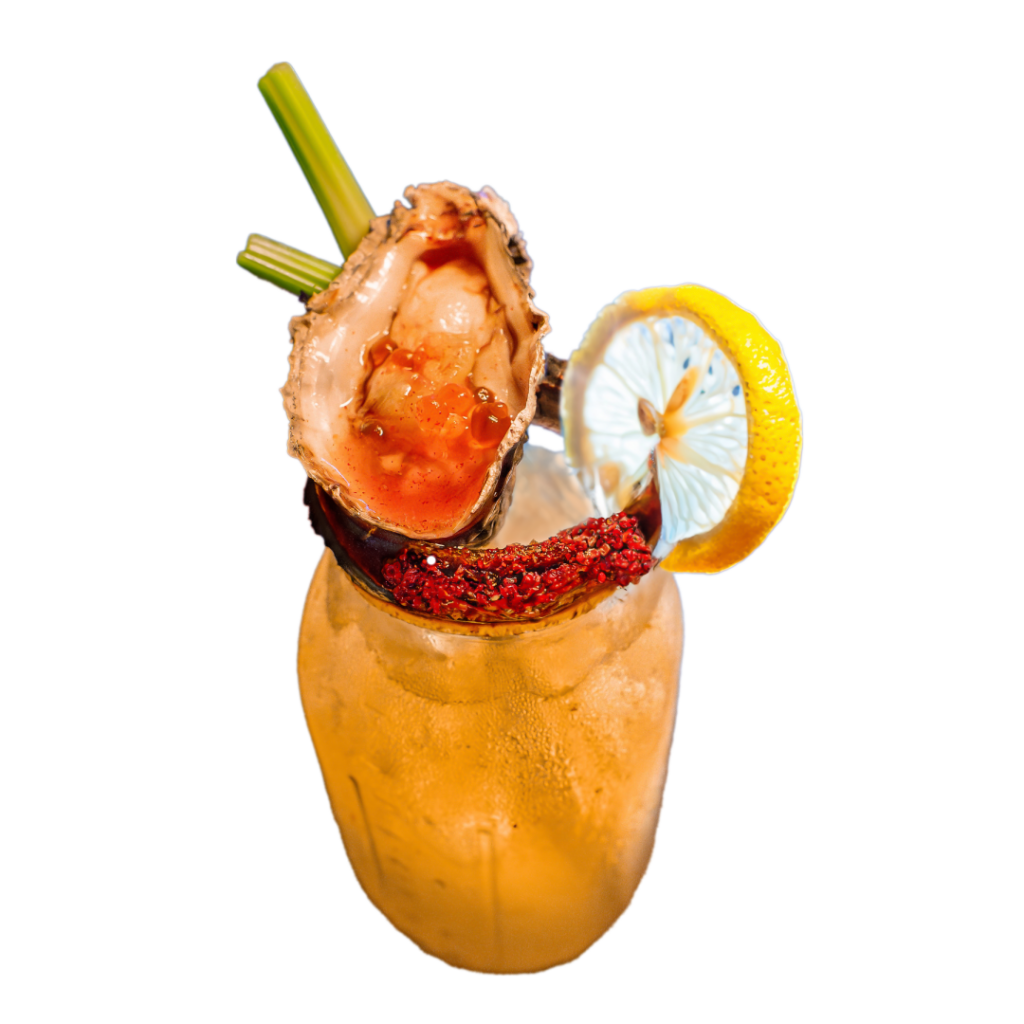 As the name suggests, it's the house version of a refreshing one-liter chelada, prepared with our homemade chamoy and accompanied by an irresistible bite of our oysters that will leave you craving for more.
An exotic twist on the traditional michelada. With a bold Mexican flair, it's served with a cucumber spear and chapulines, an adventurous addition that complements this refreshing beverage.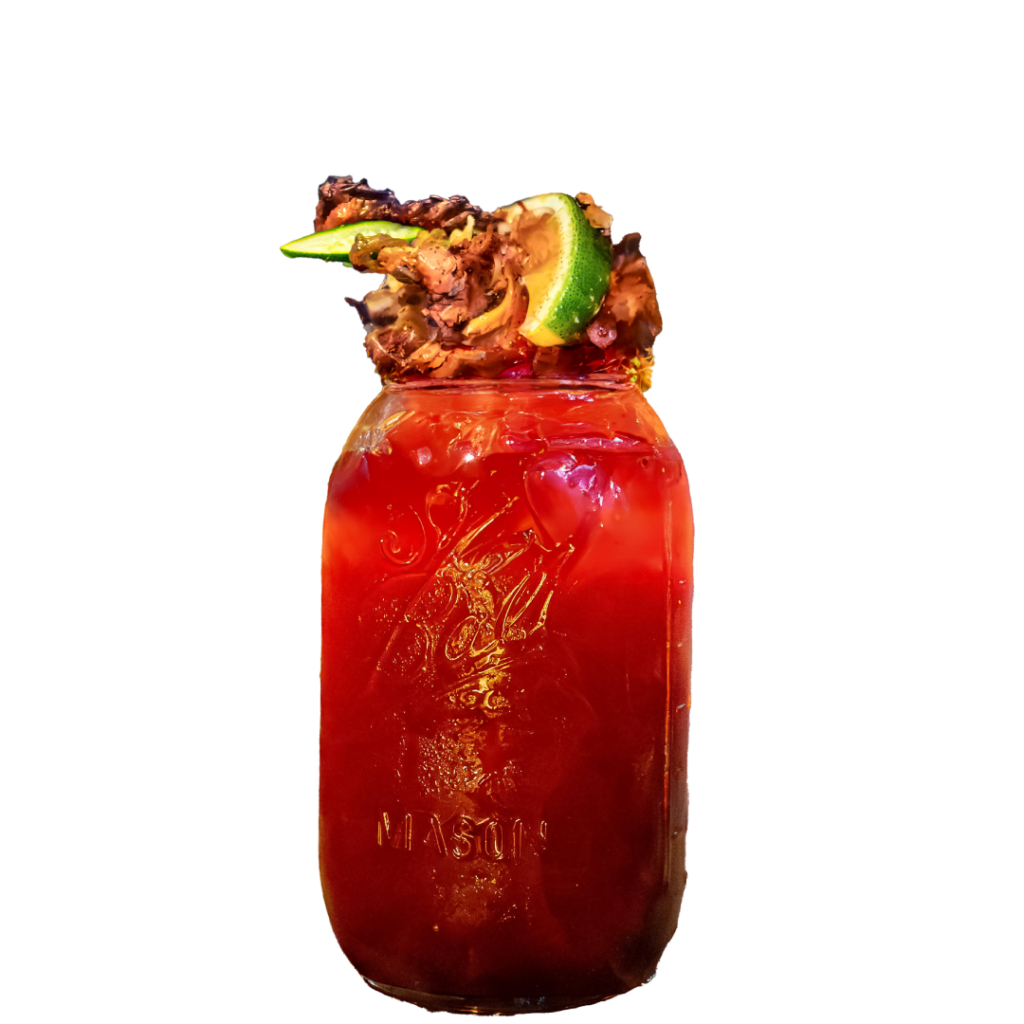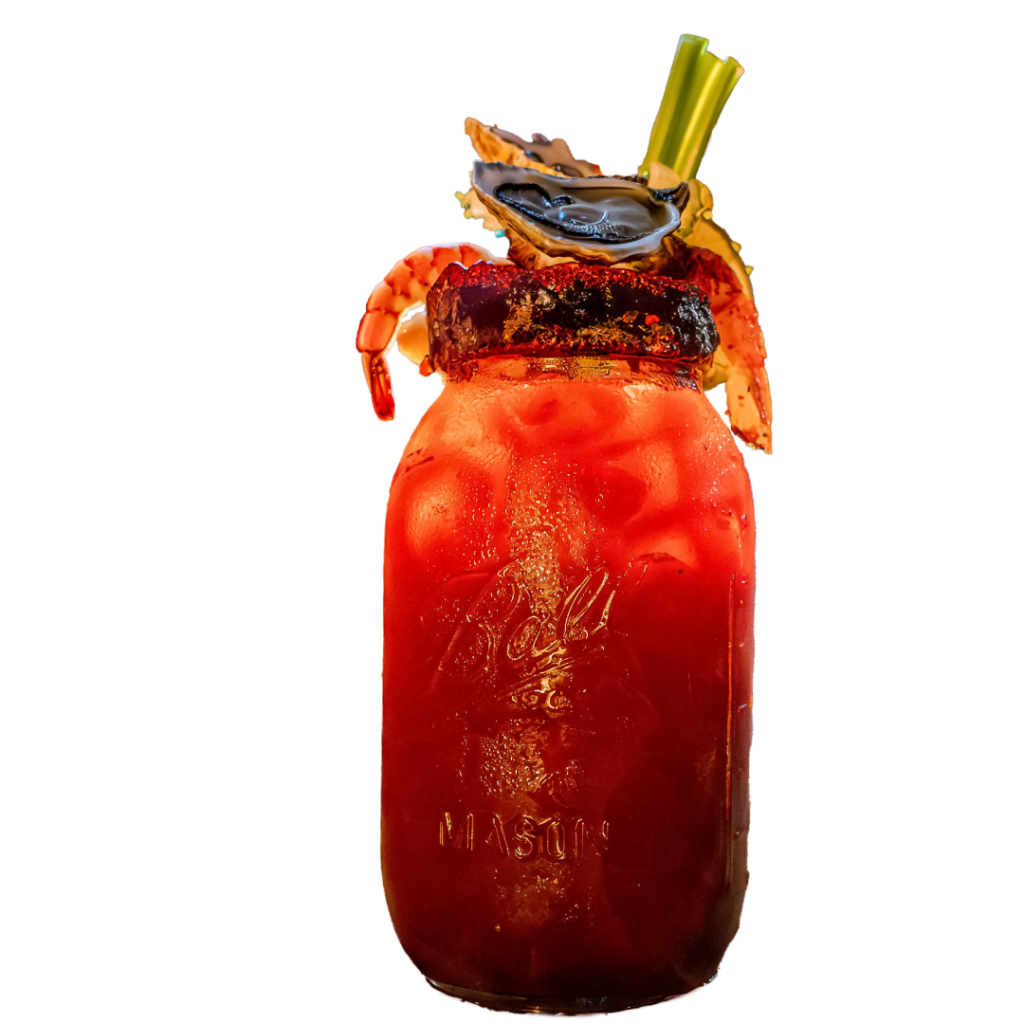 This version of the Bloody Mary is your best ally for recovering from a hangover. A precise balance of electrolytes and just the right amount of alcohol to rejuvenate you.
A magical and revitalizing elixir. This tropical twist on the classic "ojo rojo" is an experience you can't miss. The blend of passionfruit's acidity and sweetness in harmony with our IPA beer is simply extraordinary.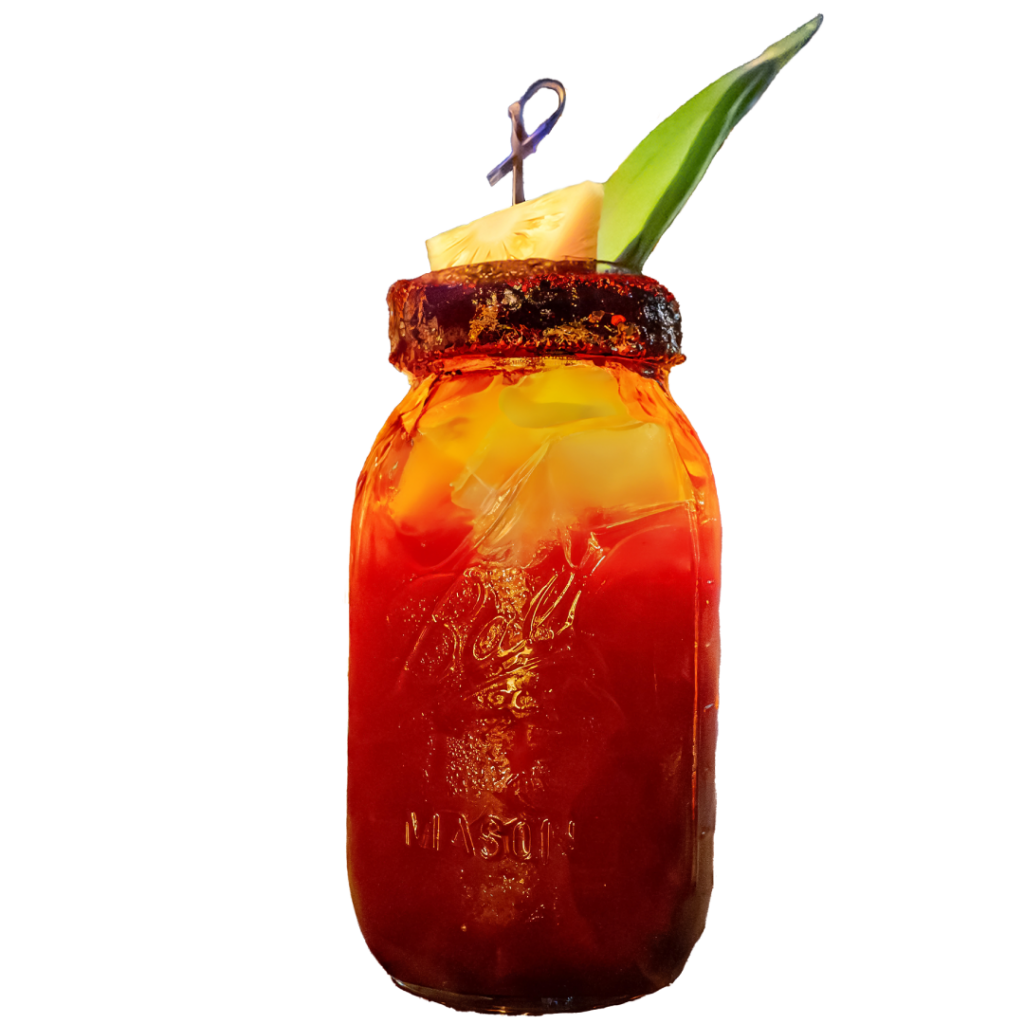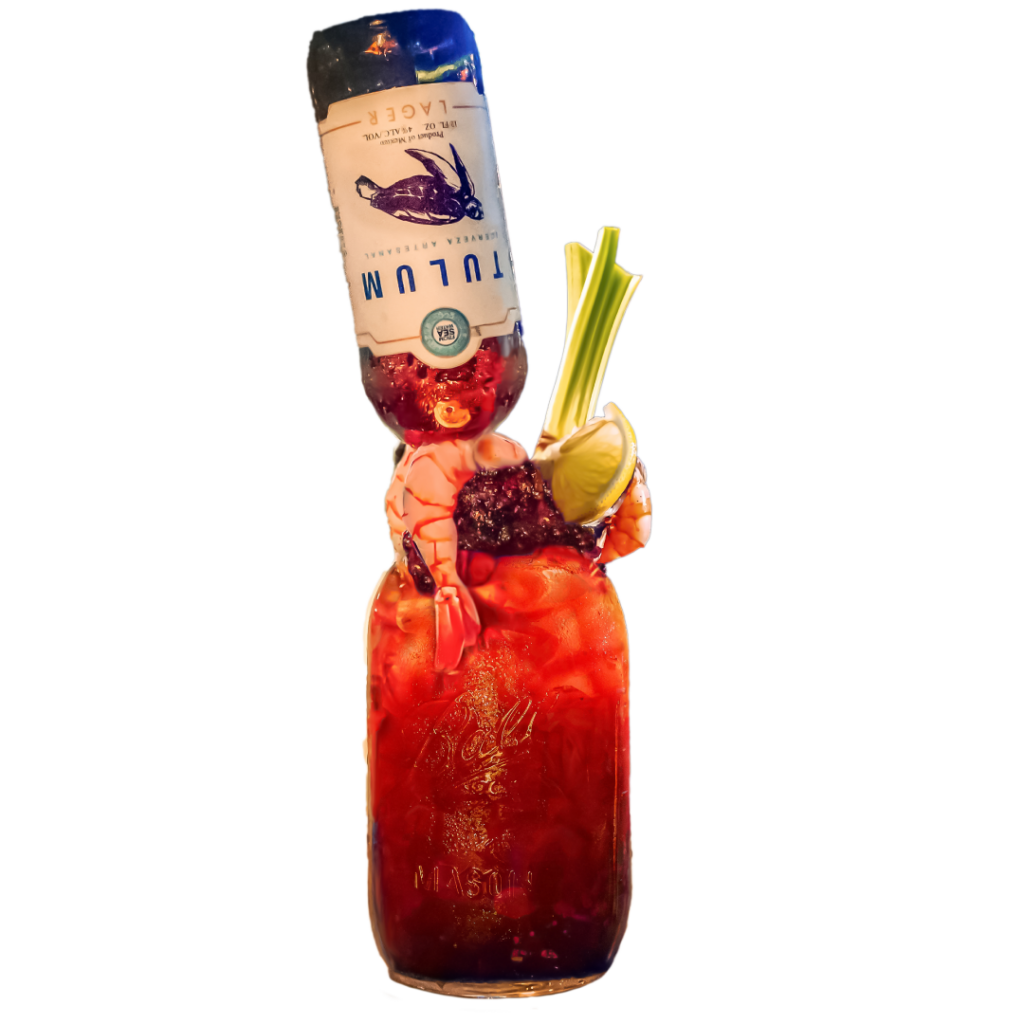 The perfect choice to kickstart your day on the right foot. A traditional michelada with Tulum beer, accompanied by shrimp cooked in seawater. The ideal combination for a fresh and delicious start.
A favorite among many, now available in a one-liter size because we know that one is just not enough. For fans of the classic Red Eye, keep enjoying your favorite drink on a larger scale.