Visit the famous tulum sing and enjoy the delicious taste of the dishes in Tulum Cervecería Artesanal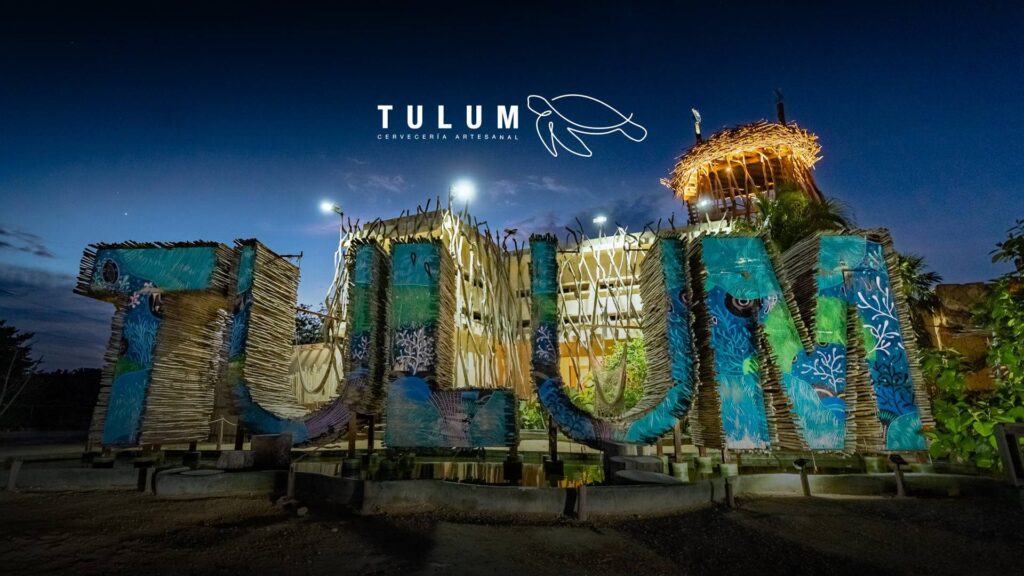 Going on vacation to Tulum will always be an excellent idea because there is nothing better than a change of scenery when we need it most and what better than taking some selfies at the letters of Tulum to remember your trip? 
Without a doubt, this is a "must" that you should not overlook, because whether it is day or night, this memory will be unforgettable.
The blue tone of the
Tulum letters

makes a wonderful contrast with the blue sky and the wood finishes that surround the letters give it a unique touch that combines rustic with elegant.
You can visit these letters at the entrance of 
Tulum Cervecería Artesanal

 and don't worry if you get hungry during your tour because right behind them there's our restaurant where you will find a menu full of exquisite options designed for different tastes and preferences.
Live one of the most advanced culinary experiences through our Mexican cuisine, craft beers and organic mixology while you enjoy a sophisticated atmosphere or attend our incredible Tulum-style show.
What sets us apart from other restaurants is that we cook with seawater, a technique that allows our gastronomy to acquire the proper seasoning of natural sea salt and preserve its abundant nutrients and organic minerals.
And to improve your journey try our delicious smoked salmon carpaccio, Alaska crab legs, natural oysters, fried octopus or the seafood soup knowing that every dish comes from sustainable fishing.
If you are craving for meat, 
Tulum Cervecería Artesanal

 is for you, here you will find the best meat cuts prepared on the grill, such as the famous Rib Eye Onix, Beef Loin Onix and New York Onix.
If you are a burger fan, try the House burger or the Tulum burger with French fries on the side.
At
 Tulum Cervecería Artesanal 

we think of everyone, which is why we also have vegan foods prepared with ingredients that are harvested with love from our own garden. Do not stop there, you can also try our tasty vegan tacos, our green salad with figs or our guacamole, grilled baby vegetables, roasted sweet potato with truffle or roasted onions.
Of course you should not leave without trying 
Cerveza Tulum

a 100% Mexican and artisanal lager drink made with seawater, without chemicals, pure and alkaline. Its delicious light flavor will make you try another one, and its aroma, color and texture will make your experience more pleasant. In addition, by consuming 

Cerveza Tulum

 you will be saving the ocean because a percentage of your purchase will be donated to the

Gran Arrecife Maya

foundation.
Do not think about it anymore if you are looking for a great dinner experience in Tulum, we are your best option. Between our gourmet food, our Mayan show, our staff and the big letters of Tulum you will enjoy a whole pleasant evening.
If you have already decided to come and meet us, make a reservation at OpenTable, by email reservas@tulumadvancedcuisine.com or by calling +52 99 82 91 62 53.
We will be waiting for you with open arms.