The perfect mixology to share with your partner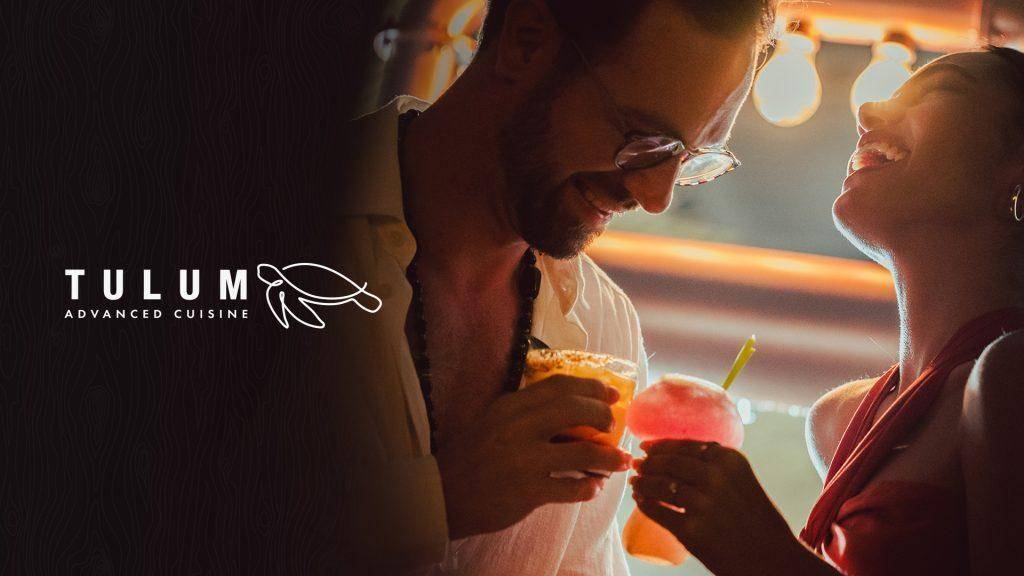 If you are planning a romantic getaway, rest assured that there is no more pleasant experience than visiting Tulum as a couple; a beautiful place that is also considered one of the best places with gastronomic and customer service in Mexico. Therefore, if you are planning a trip full of emotion looking for a special place where you can create magical moments with your loved one,
Tulum Cervecería Artesanal 

is the ideal option for you!
Tulum Cervecería Artesanal

 is a restaurant that adds a spectacular artisan culinary experience with roots from the Mayan world, with the most daring and authentic flavors of Mexican and Latin American cuisine, without forgetting of course, that a great meal could not be complete without a menu specialized in cocktails. 
It is well known that few things rekindle the flame of passion like a good cocktail, that is why 
Tulum Cervecería Artesanal 

has taken the art of mixología to the next level, creating complex and exclusive signature cocktails by combining various techniques, ingredients, drinks and / or liqueurs, result in unimaginable flavors and full personality that will add that unique touch to your romantic evening.
At
 Tulum Cervecería Artesanal

located on the road close to the entrance of downtown Tulum, we are part of the evolution and beauty that a good mixologíaoffers, as well as being the ideal space for that night of love, surrounded by a magical and sophisticated environment.
Try our mixology at Tulum Advanced Cuisine
When visiting 
Tulum Cervecería Artesanal 

you will meet a wide variety of delicious cocktails that have become a crucial part of any occasion. From a romantic dinner to an outing with friends, there is nothing more ideal than to drink great mixology. 
Let us surprise you with traditional or exotic flavors; sweet, salty, acidic or even spicy flavors, as well as liqueurs, juices, fruits and infusions; also the best wines, vodkas, mezcals, gins, rums and tequilas from all over the world, specially selected for you and your partner.
Cocktails to enjoy a romantic evening in Tulum
– NICTÉ –
Nicté-Ha was the daughter of the cenote guardian. Chak Tzitzib was the prince in love with her. The priest did not want her to be his queen, so he killed her. Nicté-Ha's body sank into the cenote; the gods transformed her into a water lily, and the prince turned into a red bird.
– BUPU –
Bupu means foam in Zapotec from the Isthmus. It is a sparkling drink consumed by the Zapotecs of the city of Juchitán. Sacred elixir of the codex "the drinks of the gods", prepared with hot chocolate and wild flower foam; You won't be able to resist the temptation!
– POX –
Pox; a mystical potion that brings you closer to your highest self. Used by our Mayan ancestors in their healing prayer ceremonies. Today a bridge between triadic harmony: heaven, earth and the underworld. Experiencing a fusion between spicy and exotic flavors.
– TULUMINATI – 
The house's favorite! Tuluminati is an experience to the unknown, a trip to Katún; time of no time. A fusion of hallucinogenic mushrooms and CBD that transcends you to another dimension and ignites your consciousness through a deep connection with all your senses. Experience being part of the whole in a fusion between your heart and the earth.
– ZAMÁ –
Tulum in ancient times was called Zamá, which means sunrise. Zamá is an elixir that transports you to a mystical experience. Where species from around the world connect to transcend dimensions and explore the mysteries, flavors and aromas of the Caribbean. A tribute to the majestic spectacle of the aurora, a present from Itzamná: God of the Sun.
– SAKÁ –
Sacred Mayan drink that was used as an offering to the Gods for growing corn seasons. Modified to transport you to the dimension of Xibalbá through a mixture of sweet and sour flavors, a touch of pox and our artisanal lager beer made with seawater from Tulum.
– MEZCAL MULE –
Upgraded version of the Moscow Mule, an intervention of Mexican flavors, a nice twist on a classic cocktail favorite. Mexa Mule for those looking for a refuge from the heat, this dangerously exquisite drink invites you to drink it more than once.